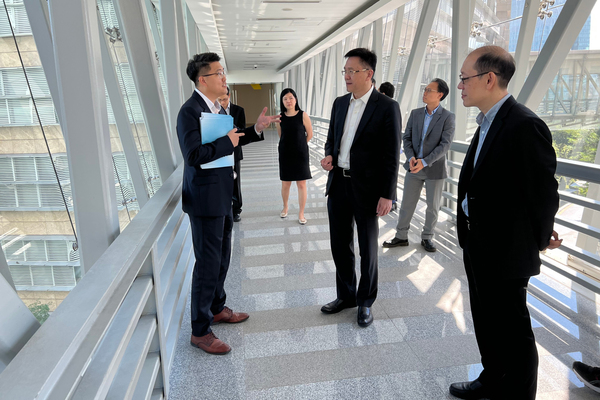 Secretary for Innovation, Technology & Industry Prof Sun Dong today toured the industrial infrastructure in Singapore as he wrapped up his visit there.
Prof Sun paid a visit to JTC Corporation, a lead government agency responsible for developing industrial land and infrastructure to support and catalyse the growth of new industries and enterprises in Singapore.
He received a detailed briefing on the corporation's various landmark projects, latest efforts in spearheading sustainable industrial development and breakthroughs from public-private research collaborations.
The technology chief then toured JTC Corporation's One-north, a vibrant research and business park positioned as a national hub for research and development.
The park houses science and research institutes as well as well-known leading companies from sectors such as biomedical sciences and advanced manufacturing.
A mixed-use estate occupying an area of 200 hectares and divided into eight thematic precincts, the hub can provide a reference for the Government's planning of the San Tin Technopole of the Northern Metropolis that is of a similar scale.
Prof Sun also visited Biopolis, a One-north precinct which supports the biomedical industry as Singapore's engine of economic growth, to learn about the conducive environment provided to drug discovery and medical technology research.
---
PREVIOUS
NEXT
Latest Business News
最新商業資訊
---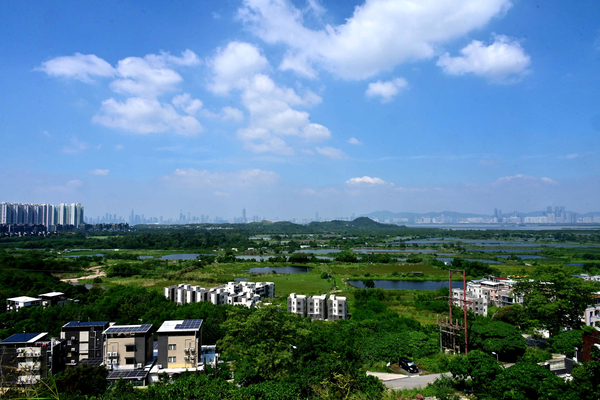 The Government today announced the composition of the four sub-committees under the Advisory Committee on the Nort...
---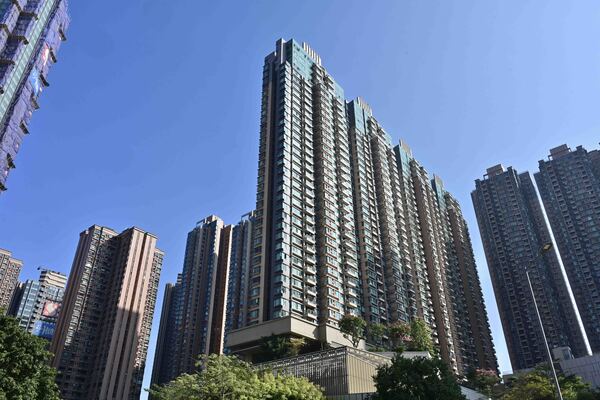 The Land Registry recorded 5,284 sale and purchase agreements for all building units received for registration in May, do...
---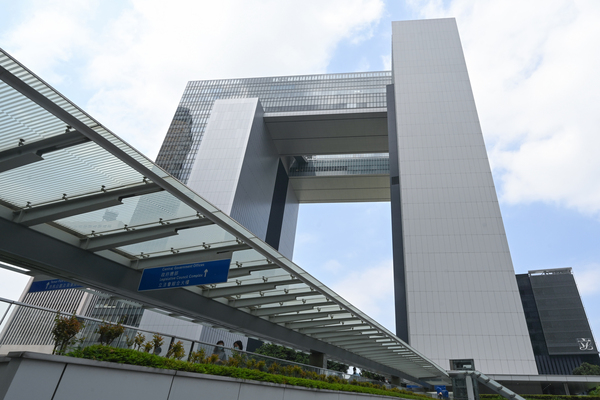 Financial Secretary Paul Chan, Secretary for Financial Services & the Treasury Christopher Hui and Secretary for Inno...
---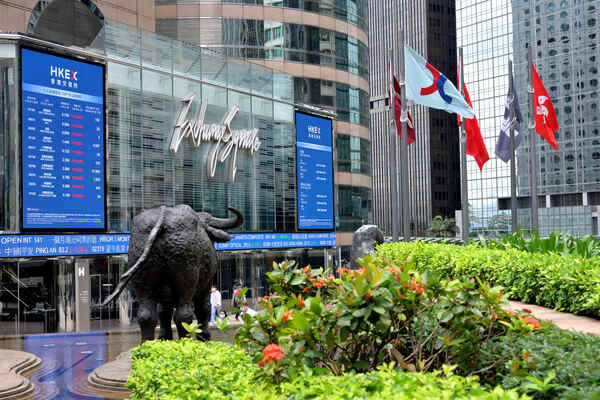 The Government today announced the successful offering of close to US$6 billion worth of green bonds denominated i...
---